Beer Can Island is one of our favorite hidden gems in Florida!
Visiting there is like being transported to a remote and magical island oasis that doesn't feel like Florida [at least for a local!]
Also known as Greer Island, Beer Can Island is a secluded beach getaway that you won't want to miss.
Beer Can Island is actually one of Terrence's favorite places for photography and he has been coming for over 10 years. When he finally took me [as a fun surprise] I was amazed and couldn't believe I had stayed away so long!
If you don't know where you are going, getting to Beer Can Island can be a little difficult to find, especially since parking is more difficult in recent years!
This post will detail exactly how to find Beer Can Island in Sarasota and some tips for visiting too!
Please note: Beer Can Island is a beautiful but fragile ecosystem! Pack out what you pack in and do not litter or leave any trash behind! Do not mark up the driftwood or take pieces home. Leave it as beautiful as it was when you arrived so that others can enjoy it too!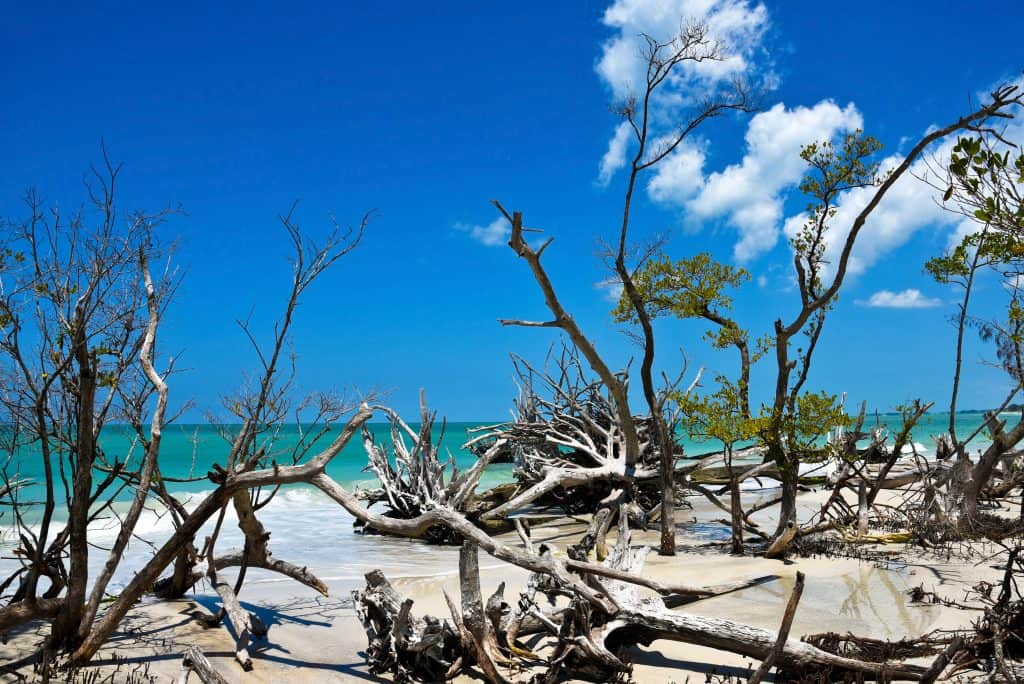 Wait, There Are Two Beer Can Islands In Florida?
Yes, I know this is confusing!
There is actually a Beer Can Island in Tampa. That island is an actual island that you can only visit by boat.
I have visited that island before it was purchased and made into a party island.
That is NOT this island!
The Beer Can Island we are talking about is located in Sarasota area and is in Longboat Key. It is actually one of our favorite Things To Do In Sarasota so you really must visit.
Just so you know that you are looking for the correct place and not heading to an actual island in the middle of Tampa Bay!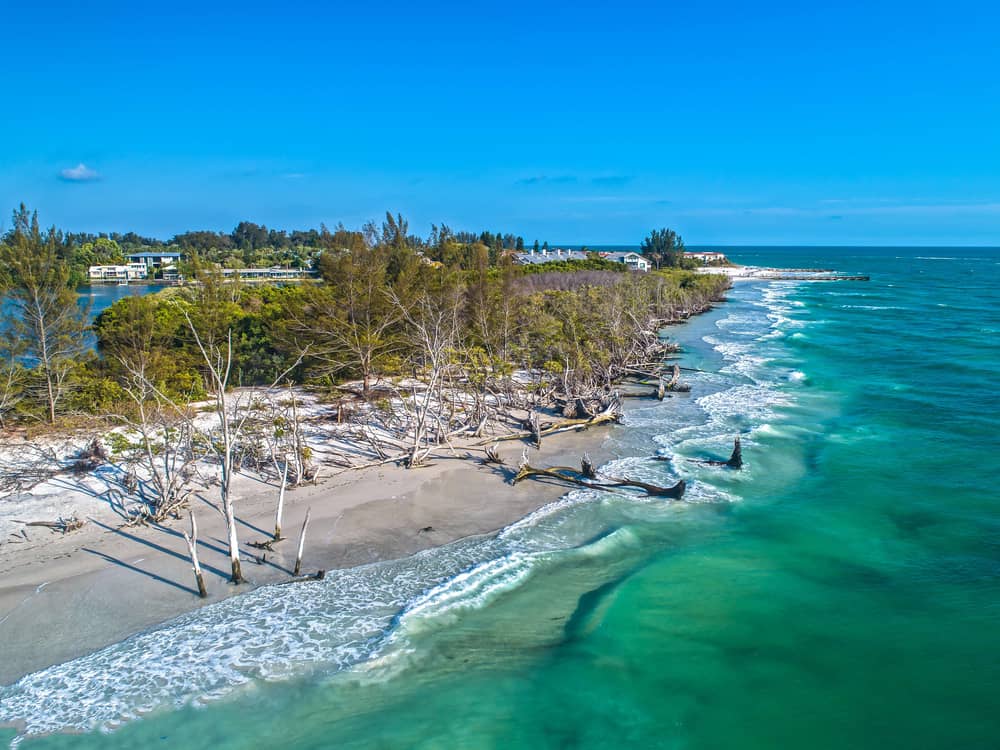 Where Is Beer Can Island Located?
Beer Can Island is located at the northern part of Longboat Key. It is the very tippy top part right before you will cross the Longboat Key Bridge.
This is the bridge that connects Longboat Key with Anna Maria Island. There is only one bridge so it is hard to miss.
I am including the address below. This is for the beach access point to get to Beer Can Island!
N Shore Rd, Longboat Key, FL 34228
You can also visit Beer Can Island by boat if you don't want to walk! Visiting by boat is very popular but I don't have a boat so we always visit by walking!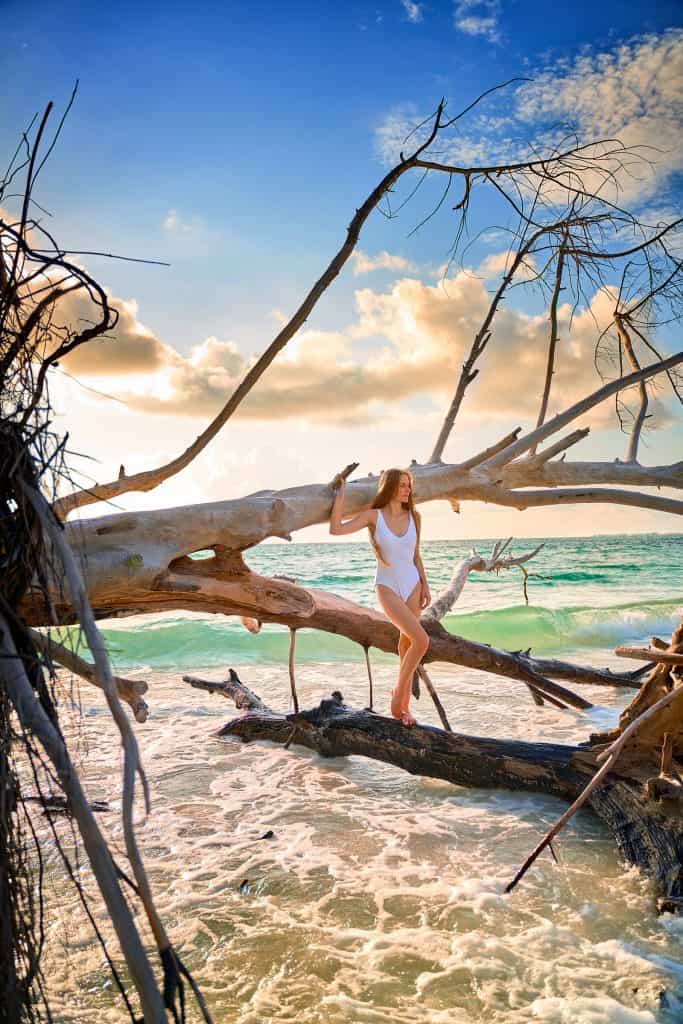 Where To Park When Visiting Beer Can Island
If you navigate to this address,  N Shore Rd, Longboat Key, FL 34228, you will see that it is along a neighborhood filled with pretty $$ houses.
You used to be able to park along the road, but for YEARS now, they have had it blocked off saying that the city has not allowed it.
Personally, I think the rich houses had something to say about it which is why this public beach access doesn't have any parking.
If you visit and there is parking allowed for whatever reason, you are very lucky!
Otherwise, I suggest parking at Coquina Beach which is right across the Longboat Key Bridge.
Park as far south as possible at Coquina Beach and then walk across the bridge and through the neighborhood to get to the island.
You do not want to get towed when parking in the rich neighborhood!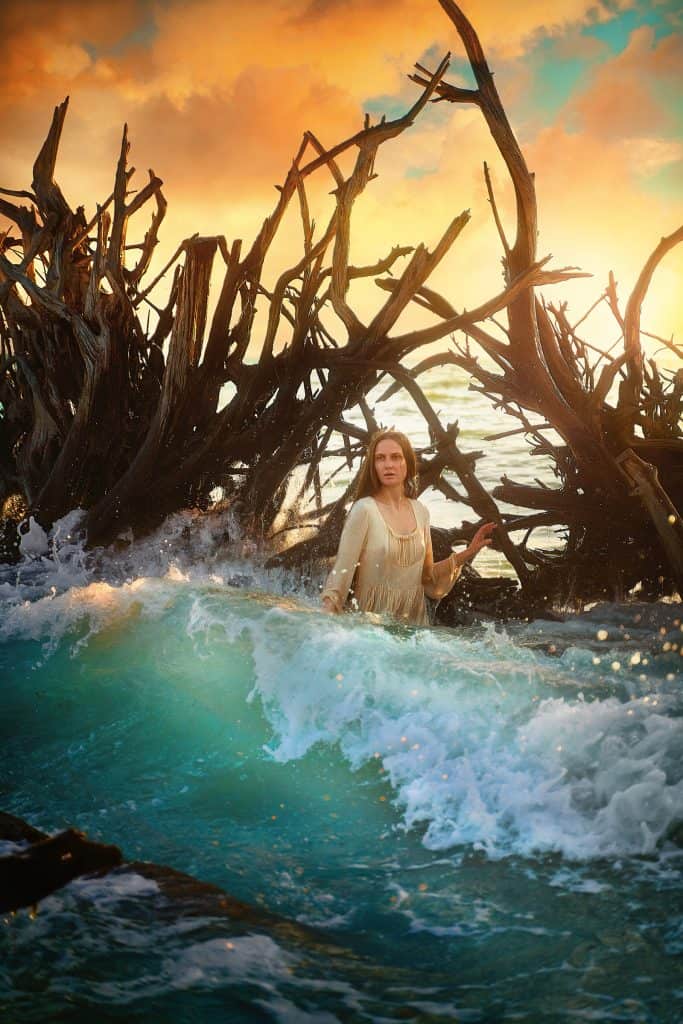 How To Get To Beer Can Island
Getting to Beer Can Island in Longboat Key is fairly easy, you just have to know what you are looking for.
I recommend parking at Coquina Beach and then putting this address,  N Shore Rd, Longboat Key, FL 34228, into your GPS.
To get here, you will head south from Coquina Beach parking lot and walk over the Longboat Key Bridge on foot.
The first right after you cross the bridge will be the entrance to the rich neighborhood.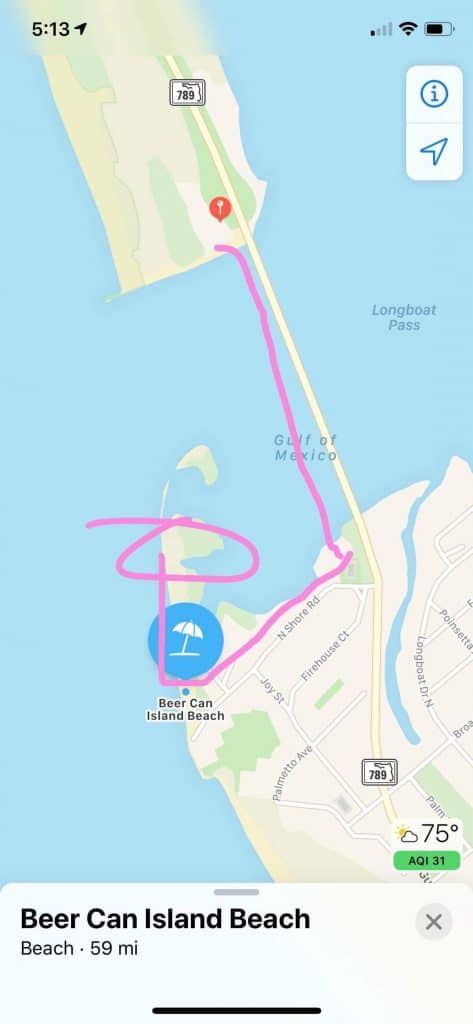 Walk down the road which winds between houses, and then you will arrive at the public beach access.
Once you arrive here, take a right and head toward mangroves.
You will have to look carefully for the path and you will want to walk into the mangroves. You cannot get to Beer Can Island by going around them very easily, you will walk underneath/inside of them.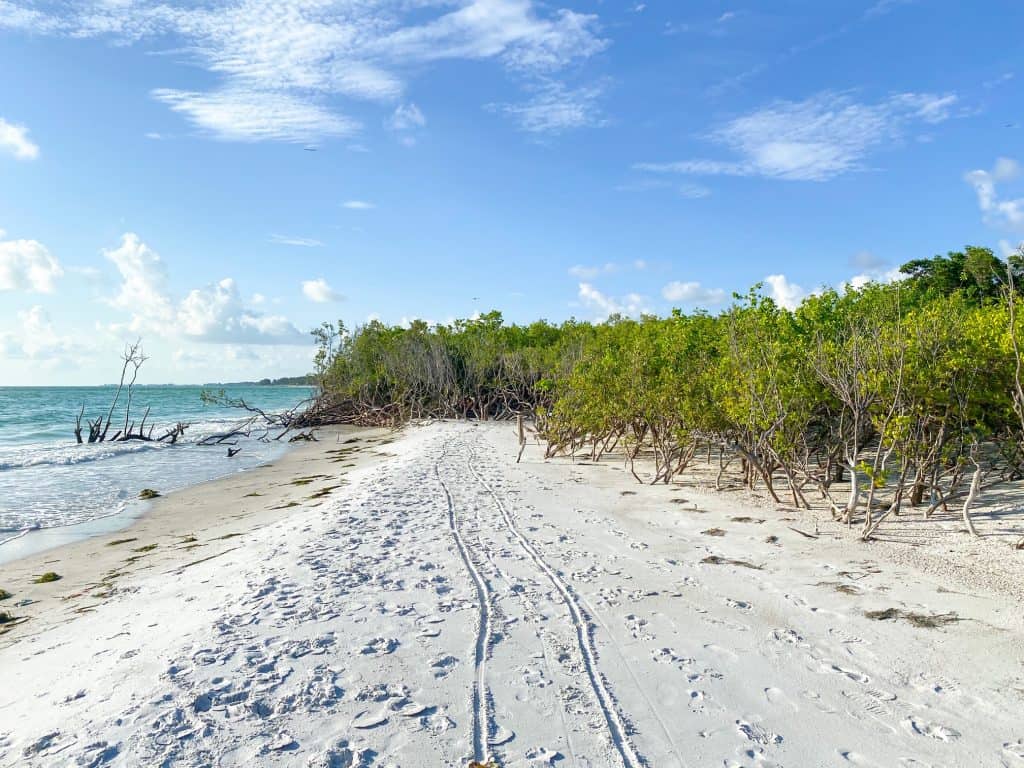 There is a path that you can see, but just continue heading north back up to Coquina Beach area where you parked, this time through the mangroves.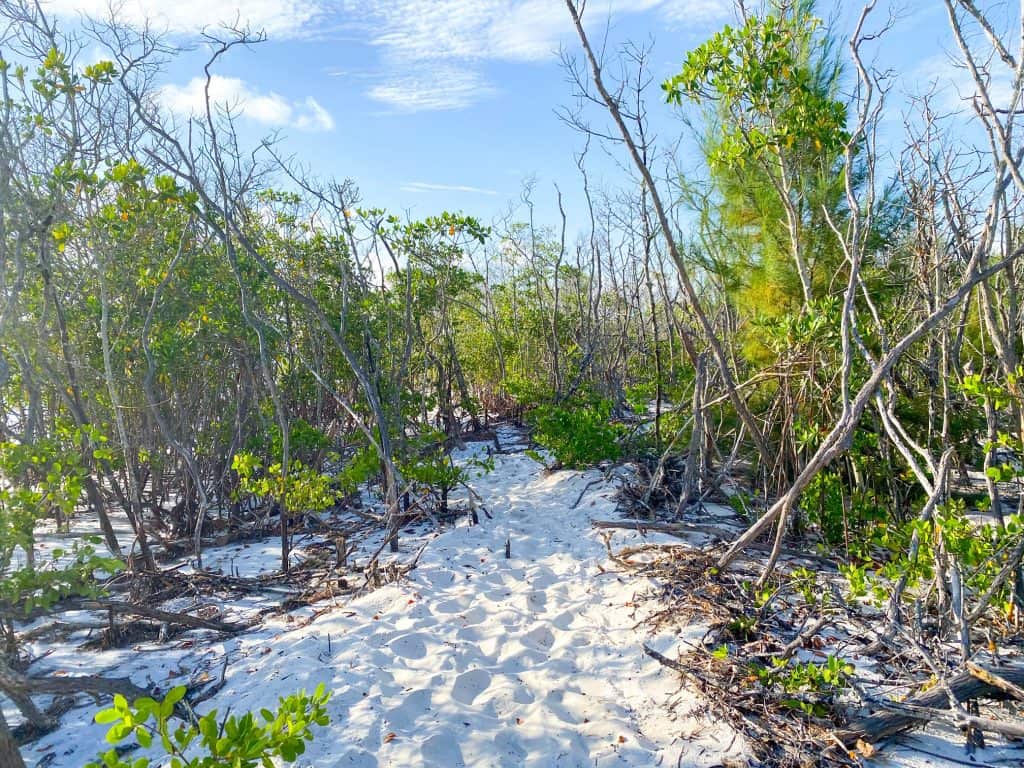 You will walk like this for about 5-8 minutes before the path starts to open up and you will see more dead driftwood and trees.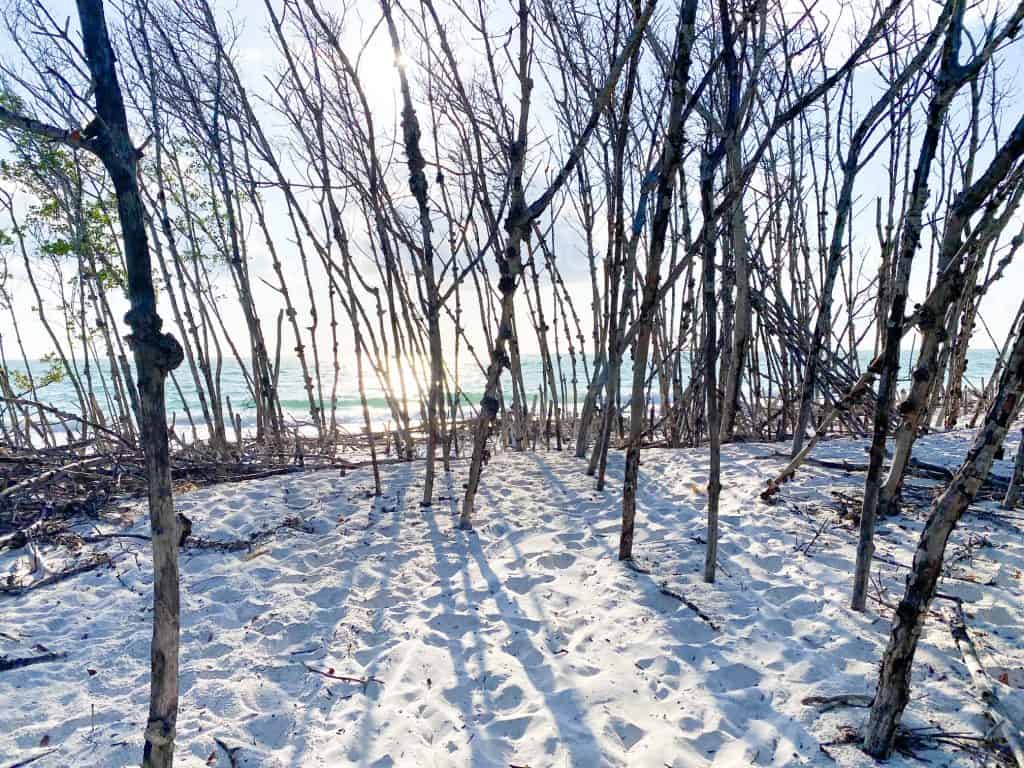 At this point, you have arrived at Beer Can Island.
You can continue walking north all the way to the end of the island of Longboat Key if you so choose!
You will see the Longboat Key Bridge on your right and Coquina Beach, where you parked, right across the water.
Feel free to roam and enjoy Beer Can Island and explore the trees!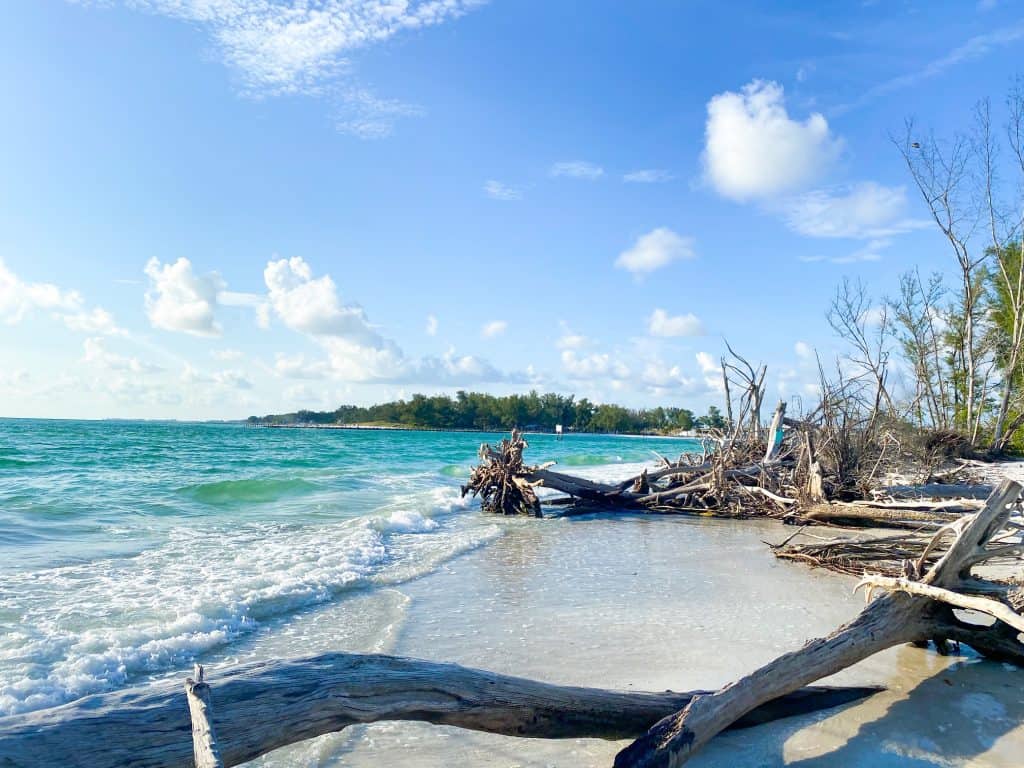 How Long To Spend At Beer Can Island
I could spend hours and hours here! I recommend at least 1-3 hours! It is the perfect spot to relax, take photos, have a picnic, enjoy the sunset and more!
There is no camping or fires allowed so don't think about spending the night.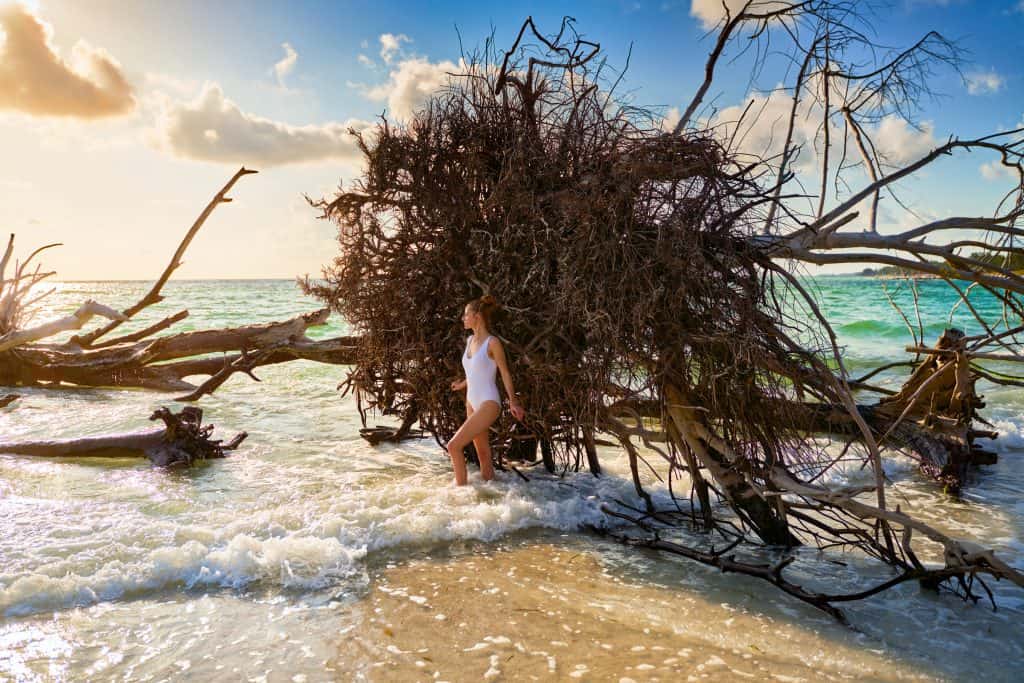 Quick Tips For Visiting Beer Can Island
Since there are mangroves and standing water on one side of Beer Can Island, the bugs can get quite nasty!
Make sure to bring bug spray so that you don't get eaten alive.
If you want to boat here, there is no docking location, but you can anchor in the shallow sandbar and come ashore that way. This is the most popular way to visit by boat!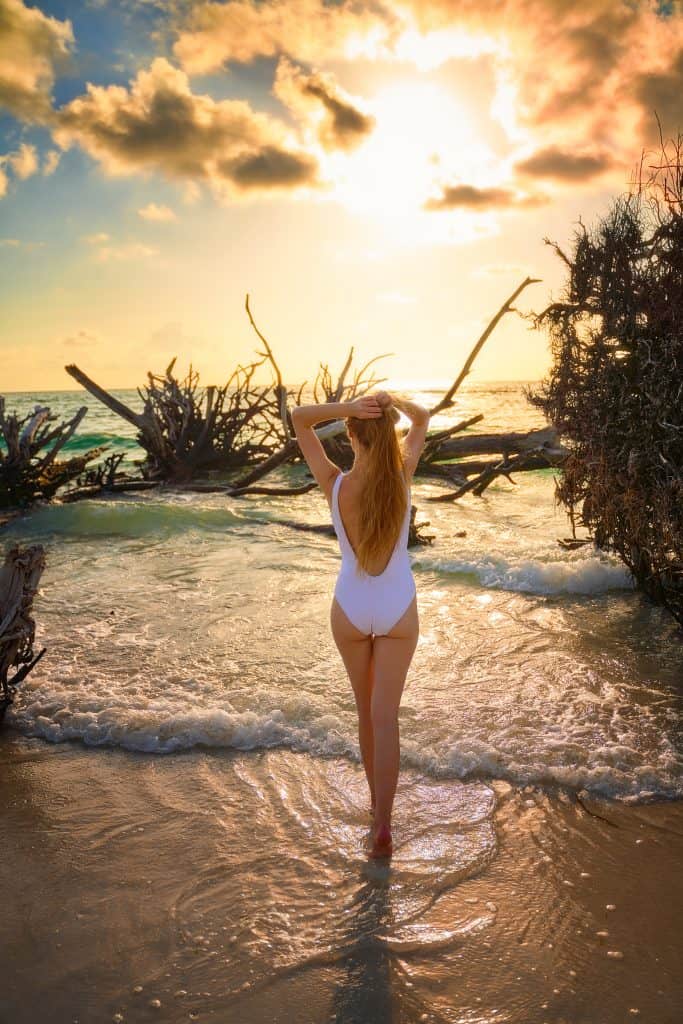 Many of the trees are super sturdy which means that you can bring hammocks and put them up near the shore to enjoy a book and the view.
Keep in mind that although I consider Beer Can Island to be one of Florida's coolest hidden gems, it is still quite popular on the weekends. Don't head here on the weekends expecting to be alone!
There are no lifeguards, bathrooms, or trash cans at Beer Can Island. Go to the bathroom at Coquina Beach when you park and pack in and out all of your trash!
If you are coming for photography, sunset is the best time. Make sure to respect other photographers and people and don't hog the location where they are sitting and enjoying.
A little respect pays off!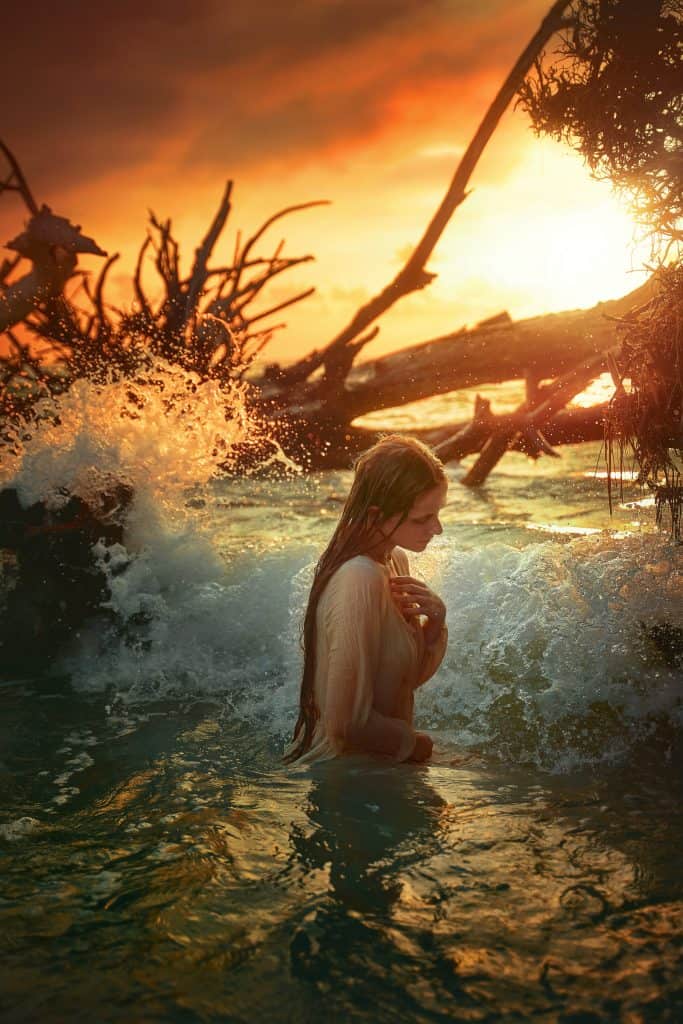 I hope you enjoy visiting Beer Can Island! It is truly one of our favorite spots in Florida.
Did You Find This Post Helpful?
If so, we would love to keep in touch! We enjoy seeing photos and comments about your experiences in Florida! You can follow us on Instagram and we will repost your photos on our feed and comment too! Just tag us at @floridatrippers and hashtag #floridatrippers. We can't wait to see your travels!