Are you looking for fun things to do to in Jacksonville Florida? We have you covered with this list of 14 things to do in Jacksonville!
Jacksonville is located in Northeast Florida, a little over an hour northeast of Gainesville. It is the most populous city in Florida. Jacksonville is also the largest city in the United States measured by area, 840 square miles!
Situated on the Atlantic coast with 22 miles of beachfront, Jacksonville was first colonized in 1564 by the French who named it Fort Caroline. In 1822, the United States gained control and named the city after Andrew Jackson the first military governor of Florida.
Home to the Jacksonville Jaguars, there is a myriad of things to do in Jacksonville. There are beaches, state parks, museums, gardens, historical preserves and so many more things to do in Jacksonville.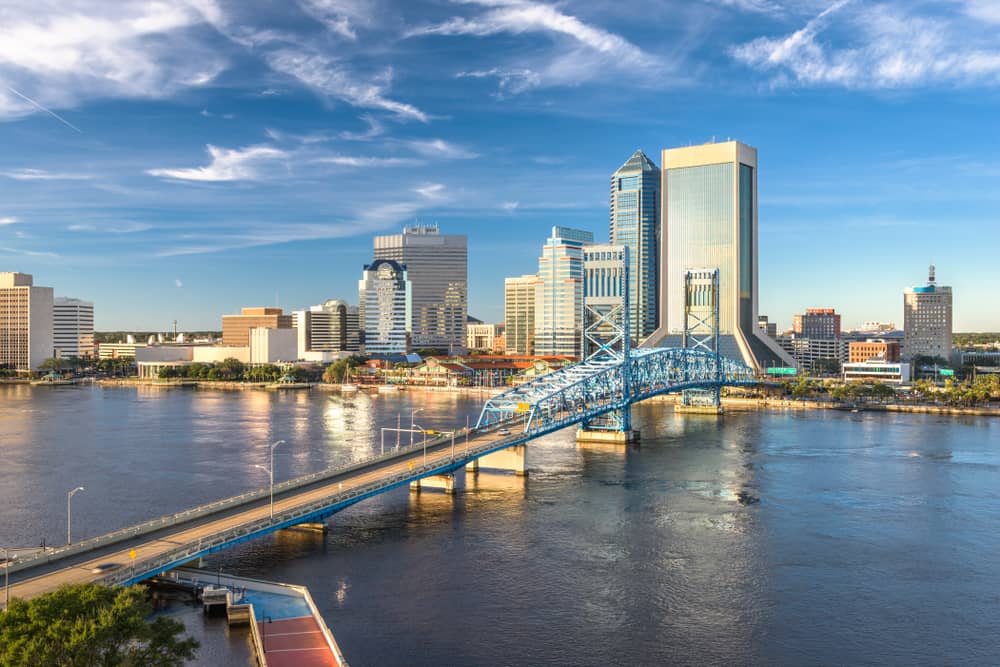 Fun things to do in Jacksonville
Jacksonville Zoo and Gardens
First opened in 1987 the zoo is spread over 117-acres. The zoo is home to over 2000 exotic animals and the garden is home to over 1000 plant species.
The garden areas are incorporated into the zoo's landscape and broken up into several areas: Savanna Blooms, Trout River, Riverview Garden, Asian Bamboo Garden and River of Color.
The zoo features several unique features such as Wild Florida a 2.5-acre natural wetland home to native animals such as alligators, bald eagles and black bears. You can also interact with Stingrays while feeding and petting them in an educational exhibit.
The Range of the Jaguar exhibit has won national awards for creating a natural habitat for animals as has the Land of the Tigers allowing tigers to roam freely through a 2.5 acre habitat.
The Jacksonville zoo is one of only 7 zoos in the United States to focus on animal welfare. It is a unique thing to do in Jacksonville as a portion of each ticket is used to support 45 conservation projects around the globe!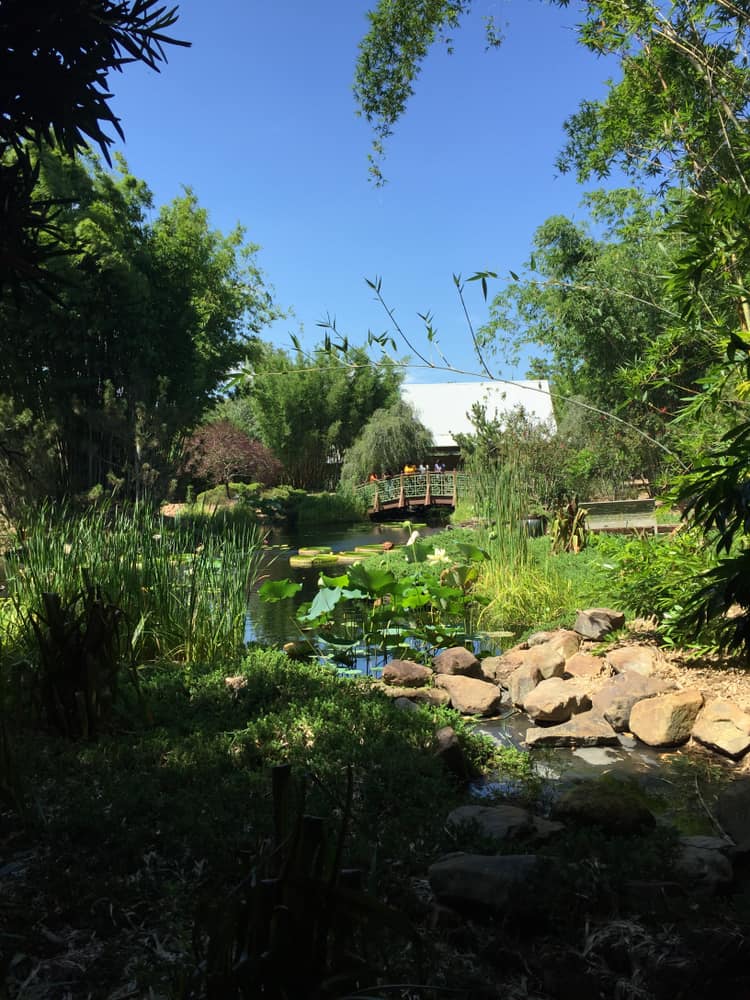 Jacksonville Riverwalk
The Jacksonville River walk is located in downtown Jacksonville on the St. John's River.
The south bank is a 1.25-mile trail that passes the MOSH museum, military memorials and Friendship fountain. While the north bank is 2.5 miles and connects the Jacksonville landing and performing arts center.
Popular with joggers and tourists alike the River walk is a free thing to do in Jacksonville. With restaurants, hotels, and water boats you can spend an afternoon taking a stroll while later dining on the River at Charthouse.
Timucuan Ecological and Historical Preserve
The Timucuan Ecological and Historical Preserve is a 46,000-acre preserve with over 6000 years of history located on costal wetland on the Atlantic. The preserve aims to share the history from the Timucuan Indian tribe, European Settlement and Civil war.
Fort Caroline National Memorial is located within the preserve and was named after French king Charles IX. French Huguenots established a colony here in 1564 although it was short-lived. It is of historical importance as it was the first contact between Timucuan and European settlers.
The Kingsley Plantation is another place to visit if looking for historical things to do in Jacksonville. Located on the northern tip of Fort George Island it was built in 1765. Named after Zephaniah Kingsley who resided from 1814 to 1830s it was home to 60 enslaved labors, his wife was a former slave!
A visit here should be on any visitors list of free things to do in Jacksonville, with no fee to enter the park!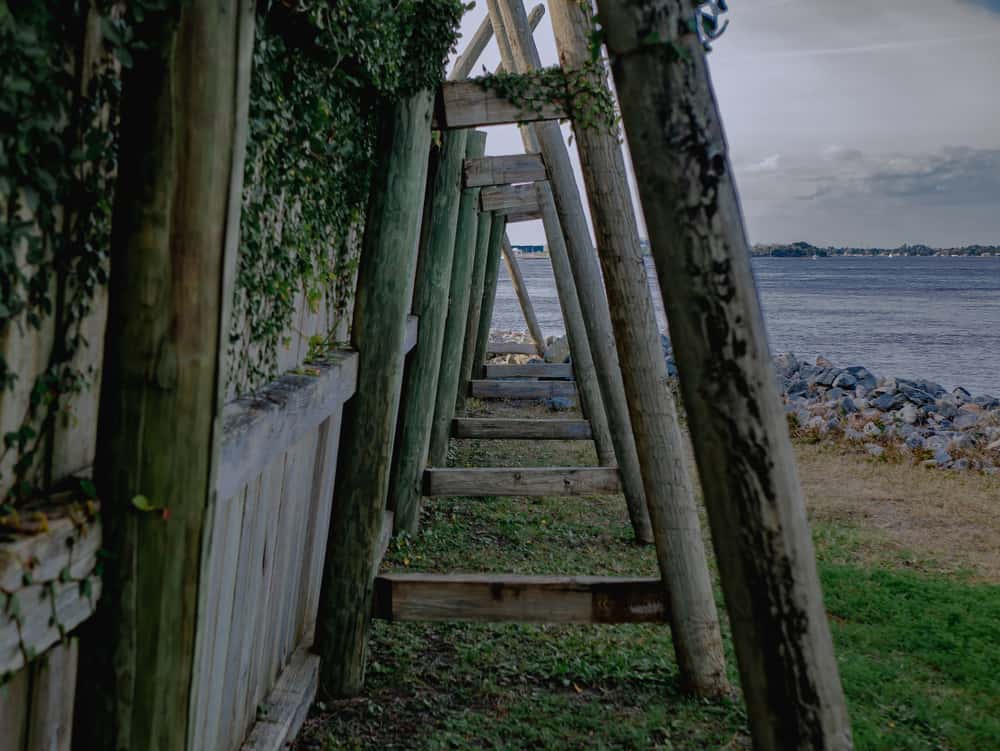 Huguenot Memorial Park
Huguenot Memorial park is a 295-acre horseshoe-shaped peninsula on the Northside of Jacksonville surrounded by the Atlantic Ocean, Fort George Inlet and the St. Johns river.
If looking to drive your car on the beach add this to your list of things to do in Jacksonville as it is the only beach you can do so on!
Explore the Great Florida Birding Trail as this portion of the trail is known for some of the greatest bird watching spots!
Open 6 am to 6pm, unless you are camping at one of the 70 camp sites. Admission is $5 per vehicle.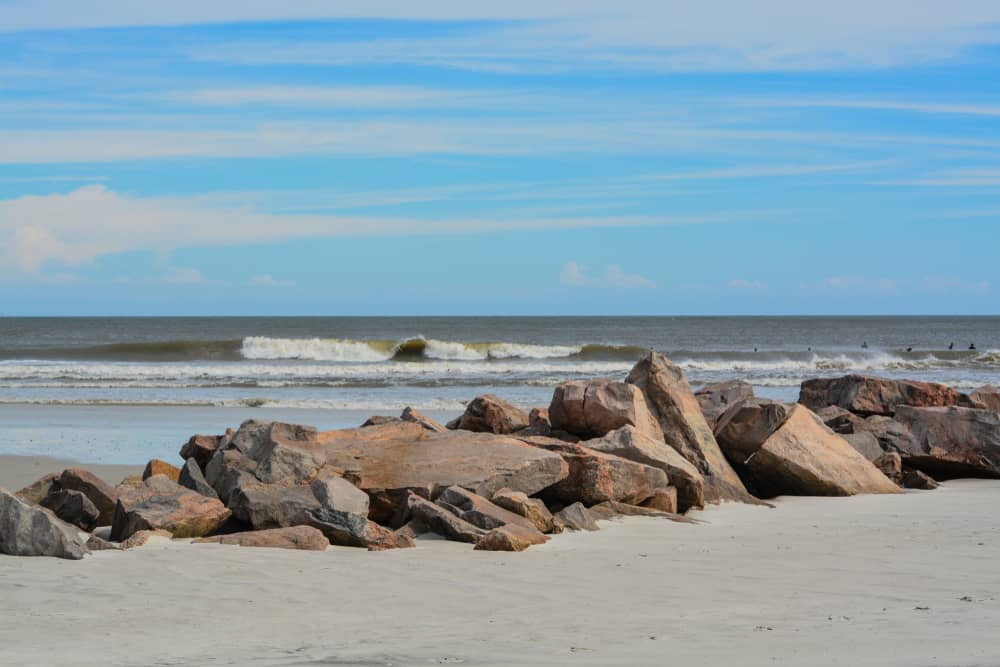 Amelia Island
Amelia Island is located 30 miles from Jacksonville but had to be included on our list of fun things to do in Jacksonville. Known for its tranquility, pristine beaches, and charming town it is a must-visit!
For beach lovers Amelia island has over 13 miles of beaches! For those wanting to visit a cute downtown check out Fernandina beach a historic town with over 50 blocks to explore.
Amelia Island State park is located on the southern tip with 200 acres of protected unspoiled salt marshes, beaches and costal forests. They also offer horseback riding if that is on your list of things to do in Jacksonville! Entry fee is $2 per person.
Also, located on Amelia island is Civil War era Fort Clinch Sate Park. Entry fee is $6 per vehicle.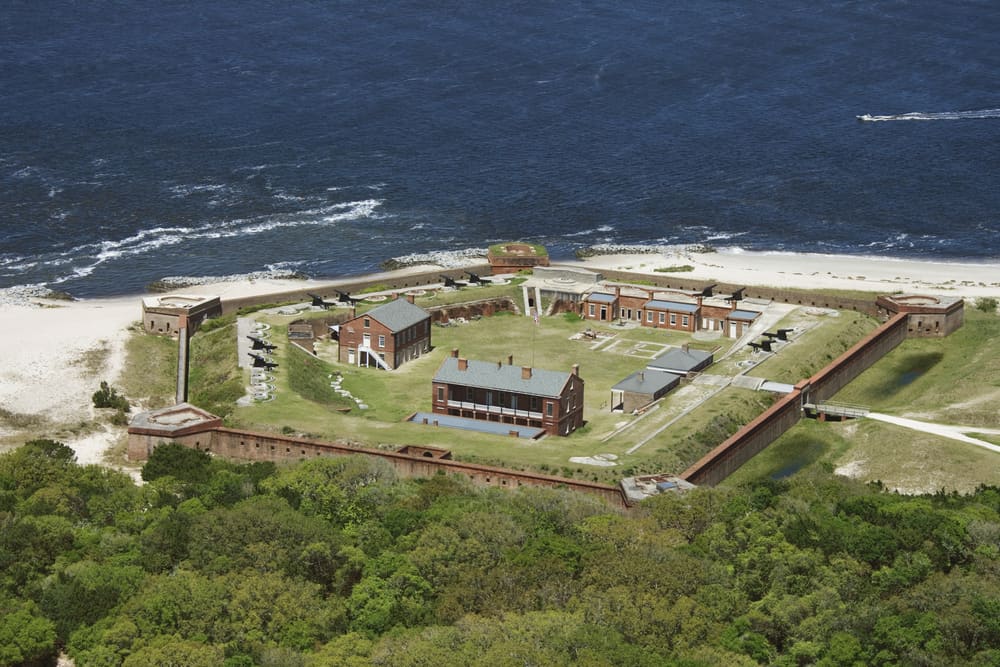 Top Golf Jacksonville
Top Golf should be on golfers and non-golfers lists of fun things to do in Jacksonville! Top golf provides a fun interactive venue with a driving range, entertainment, food and drinks.
Great for friends and family alike, you can rent a bay which is a driving range tee complete with waitstaff. Each ball is microchipped and you can keep score with your group, or just play for fun!
There is a full menu, with gluten free and vegetarian options and a full bar menu. A rooftop terrace to relax in, and a 14 hole miniature golf course. Rates start at $27 per hour for the group! Tuesdays are half price for those looking for a fun Jacksonville attraction.
Big Talbot Island State Park
Big Talbot Island State Park is located along A1A in Jacksonville on a unique sea island. This diverse nature reserve has several habitats such as big pine, marsh, maritime forest.
Boneyard Beach trail allows visitors to visit the buffs, and the "skeletons" of the live oaks and cedar trees who once grew onshore. Visitors can climb on the bones of these now salt washed trees.
Another popular trail is the Blackrock trail that cuts through black rocks that are some of the oldest rock formations in the world and tidepools.
This is a must-visit for any visitor looking for unique things to do in Jacksonville. The old trees scattered along the beach making for an amazing backdrop against the Atlantic Ocean.
Parking is limited to just 15 cars, so come early. Parking fee is $3.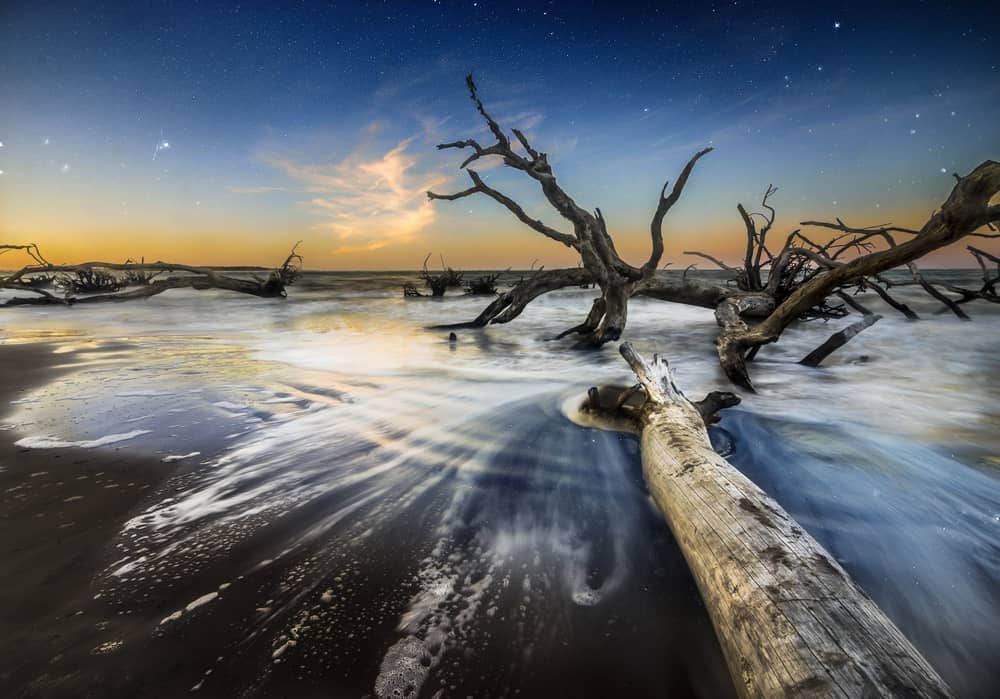 Little Talbot Island State Park
Little Talbot Island State park is located just north of downtown Jacksonville on A1A. What makes this a unique thing to do in Jacksonville, is the 4-mile Dune Ridge hike uphill!!
With over 5 miles of beach access and 3 miles of biking trails, Little Talbot is known for its wildlife you will often see white-tailed deer, bobcats, and Marsh rabbits.
An outdoor lover's paradise Little Talbot should be on any list of things to do in Jacksonville! One of the few unspoiled barrier islands in Northeast Florida.
Entrance is $5 per vehicle and the park is open 8 am to 5pm unless camping onsite!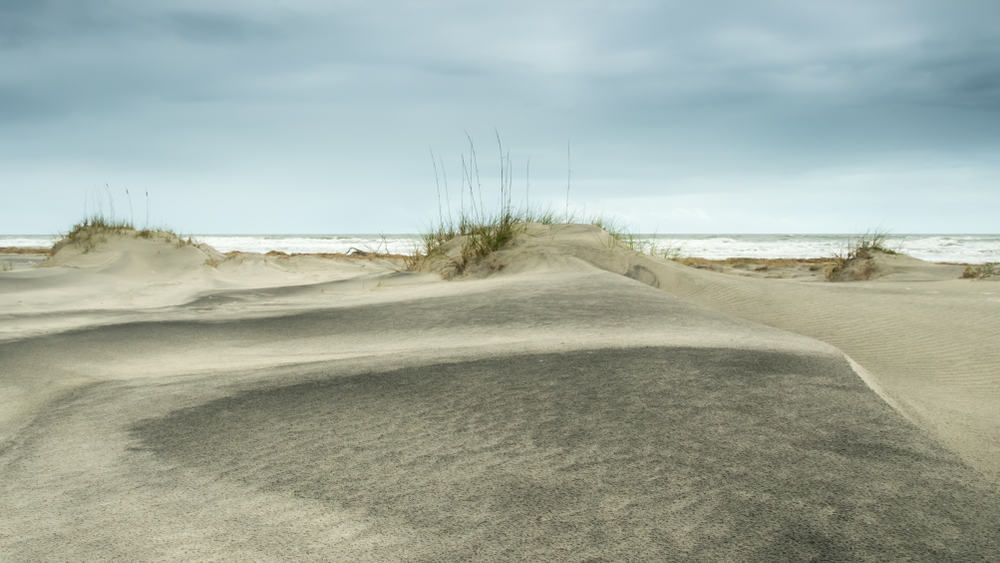 Museum of Science and History (MOSH)
Museum of Science and History or MOSH for short is located on the southbank of the Jacksonville riverfront.
Exhibits are ever-changing, but core exhibits such as Atlantic Tails show animals found along the Atlantic Ocean, or JEA energy where you can create your own electricity or Currents of time when patrons can learn about the history of Jacksonville and how the Timucuan tribe lived.
The MOSH is great museum to add to your list of educations things to do in Jacksonville. The Bryan-Gooding Planetarium is also located here. Perfect thing to do with children in Jacksonville as there is a dedicated "Kidspace" playground with historical and educational learning experiences.
The MOSH museum is open Thursday and Fridays from a 10 am to 5 pm, Saturdays until 6pm, and Sunday 12 pm to 5 pm. Admission is $15 for adults, $12 for seniors, and children. And $2.50 for those with an EBT card.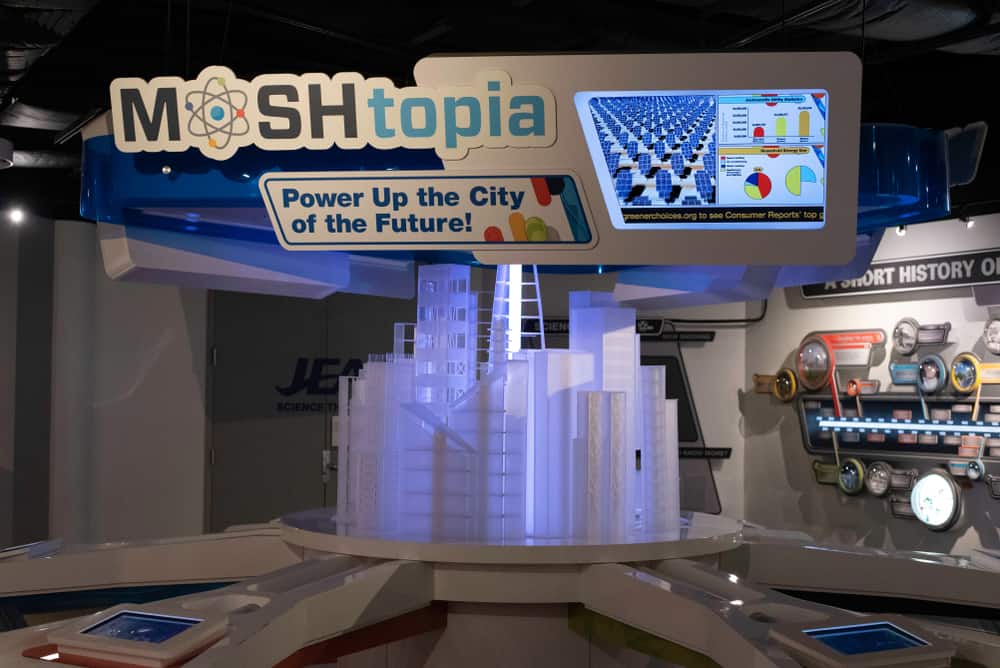 Jacksonville Arboretum and Gardens
Jacksonville Arboretum and Gardens motto is "let nature challenge you". This 120-acre urban oasis has walking trails and is a relaxing place to escape open in 2008.
Between 1941 and 1961 the land was used by Humphries Gold Mining company that stripped the land leaving white sand with no vegetation. It later became a dumping site for junk. What is unique about the land it was left untouched for over 30 years creating 13 different ecosystems!
Conservation minded nature lovers will want to add the Jacksonville Arboretum and Gardens to their list of things to do in Jacksonville! There are several trails around the Gardens, such as Jones Creek Trial that takes visitors through swamps, dogwood and bald cypress trees alongside Jones creek.
There is a suggested donation of $3 per person.
Jacksonville Beach
Jacksonville is located on the Atlantic Ocean on Florida's "First Coast". With over 1,100 miles of coastline more than any other city in the United States and 22 miles of beaches Jacksonville Beach is one of the most popular to visit!
It was originally named Pablo beach, and in 1925 became Jacksonville Beach. Home to a famous fishing pier, dolphins swimming offshore, and a popular surfing spot Jacksonville Beach has something for everyone.
The beach is also pet friendly! Great for sun worshiping, beach volleyball, surfing, or playing in the sand there are restrooms and restaurants located along the boardwalk.
Jacksonville Beach is home is an Adventure Landing with a shipwreck themed water park which is the largest in Northeast Florida. There is also a Beaches Museum and History Park where the Beaches Chapel built in 1887 is one of the oldest structures on the beach. Here visitors can learn about the history of Jacksonville Beach.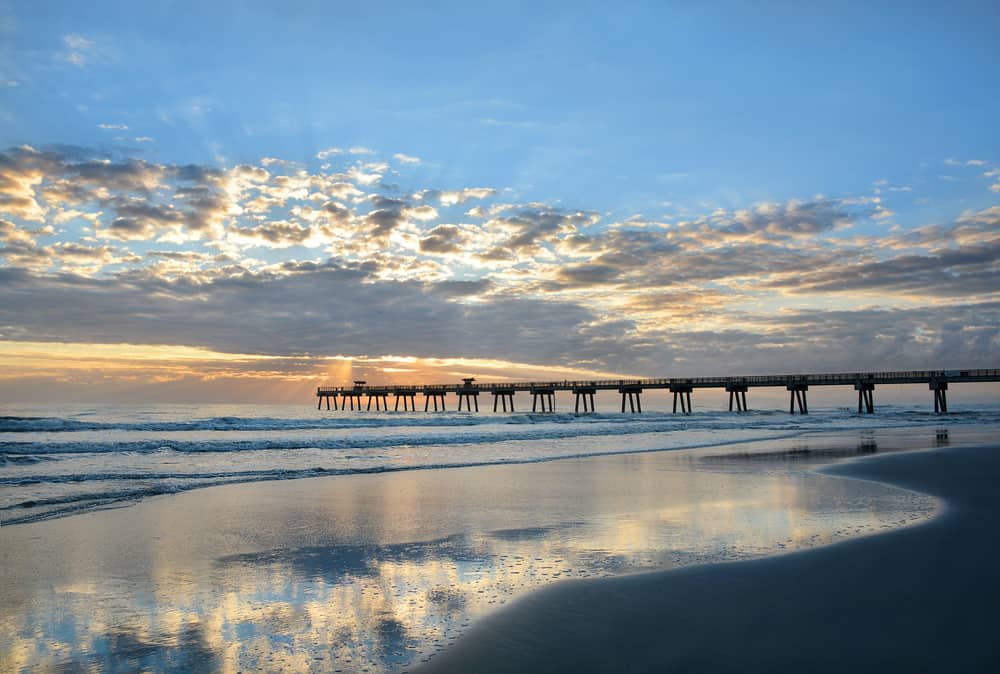 Museum of Contemporary Art
The Museum of Contemporary art or MOCA is located in downtown Jacksonville across from Hemming Park. The museum began as an art society over 90 years ago in 1924!
The museum of Contemporary Art aims to promote the knowledge and discovery of art and artists through its exhibitions and educational programs. It is the cultural institute of the University of North Florida.
There are over 800 pieces and 500 artists in the museum's collection on display. The aim of the museum is foster educational awareness through art. Alongside the permanent collection there is are changing exhibitions that rotate throughout the year.
The museum offers free guided tours which should be on your list of things to do in Jacksonville. Admission is free for children under 5 years old and $8 for adults, and $5 for seniors, students and children. Virtual tours are also offered for $5.
Open Friday and Saturday tours are 11 am to 12:30, 1 pm to 2:30, and 3:00 pm to 4:30 pm, while Sunday tours are only offered 1 pm to 2:30 pm and 3:00 to 4:30 pm.
Cummer Museum of Art & Gardens
Cummer Museum of Art and Gardens is the largest fine arts museum in Northeast Florida. Founded in 1961 after the death of Ninah Cummer, the wife of Arthur Cummer the largest landowner in Florida.
She purchased her first piece of art in 1906 while on her honeymoon called "Along the Strand" by Paul King. Starting at the time of her husbands death in 1943, she began amassing her collection of 60 pieces over a 15-year period.
Today this fine arts museum a must-visit for arts lovers things to do in Jacksonville has amassed over 5000 works of art. The works span 2100 BCE through today and include such works as Norman Rockwell and Eugene Charvot.
The 2.5-acre Gardens are native Florida plants, live oak trees, reflecting ponds and fountains. There are English gardens featuring Cyprus trees, wisteria and azaleas, an Italian Garden featuring a fountain made of marble, and the Olmsted Garden with bronze statues.
Tickets are $10 for adults and $6 for children, seniors and students. Open Tuesday and Fridays from 11 am to 9 pm, and Wednesday, Thursday, Saturday and Sunday from 11 am to 4 pm.
Atlantic Beach
Atlantic Beach was founded by Henry Flagler who built the Mayport stop of the railroad between Jacksonville Beach and Atlantic beach. In 1900, he built the Flagler Continental Hotel a 250 guest room hotel, complete with paved path and lights, and a fishing pier on the beach.
Today Atlantic beach is known for its miles long stretches of laid back beaches! Atlantic beach is believed to be the first native American settlement in North America. The beach is loved by surfers and beach goers, shell collectors and families.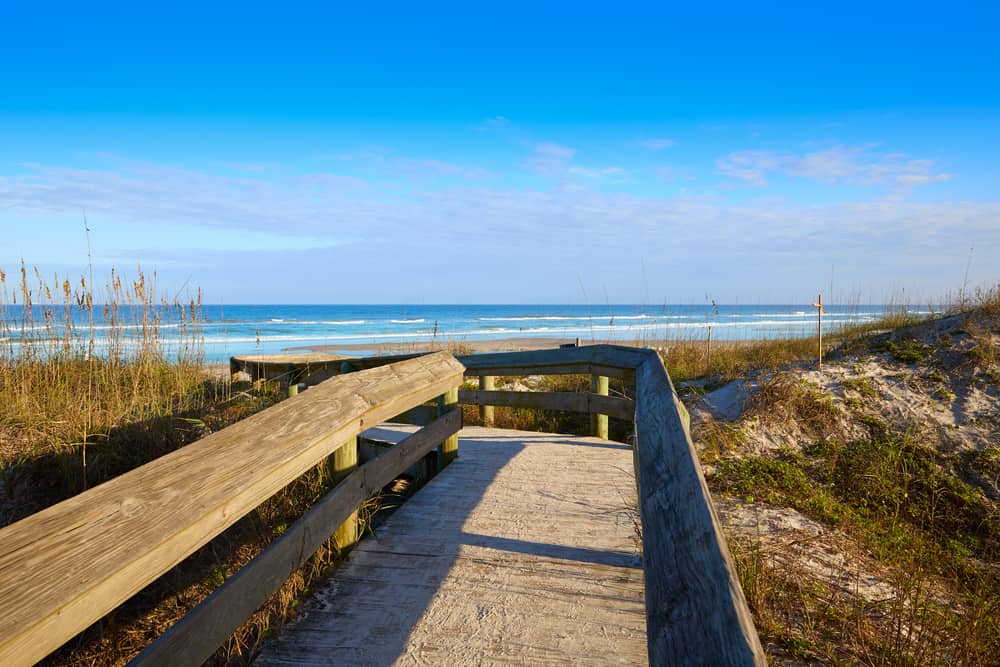 Did You Find This Post Helpful?
If so, we would love to keep in touch! We enjoy seeing photos and comments about your experiences in Florida! You can follow us on Instagram and we will repost your photos on our feed and comment too! Just tag us at @floridatrippers and hashtag #floridatrippers. We can't wait to see your travels!